Malwarebytes Anti-Malware 1.70 Virus Removal Tool
-----
Every computer, whether laptop, desktop or tablet gets attacked by viruses, malware, trojans or other nasty softwares. Most gets detected and prevented from entering your system. While some manages to get inside and unfortunately gets a foothold in your internal system. Well, your best solution is Malwarebytes Anti-Malware 1.70 latest version. All the other software programs just runs second place to this very effective virus removal tool.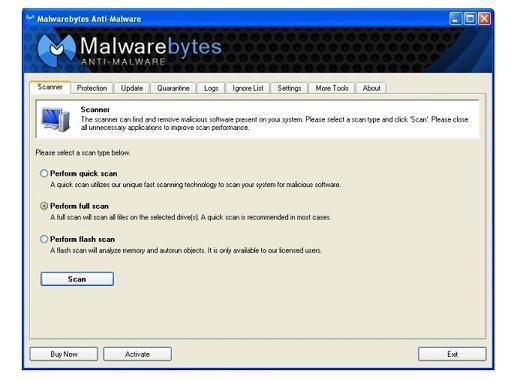 You won't have any trouble installing Malwarebytes on many operating systems. Its installation is really super-quick, and would not require a reboot. This current Anti-Malware version can detect every rootkit technologies that hide their activities from Windows and from security tools. You will see several settings upon display of scanner page. These are all pre-configured for maximum protection and when needed can always scrape out persistent malwares.
The Malwarebytes Anti-Malware 1.70 is a free to download and free to use removal-only antivirus tool. And it stands tall above every other free and commercial clean-up software competitors.
Related Posts