Toshiba Satellite C55D-A5380 AMD E1-1200 $290 1.4GHz
The new Toshiba Satellite C55D-A5380 laptop presents a completely featured yet just humbly priced. This Toshiba Satellite C55D-A5380 notebook pc comes with an AMD E1 Accelerated Dual-Core 1.4 GHz CPU Processor, 4 GigaByte DDR3 SDRAM PC3-8500 internal memory, 15.6-inch diagonal LED-backlit HD TruBrite display screen with resolution of 1366 x 768 pixels, an integrated AMD Radeon 7310 Graphics controller chipset, and a huge 500 GB SATA 5,400rpm Hard Disk Storage Drive.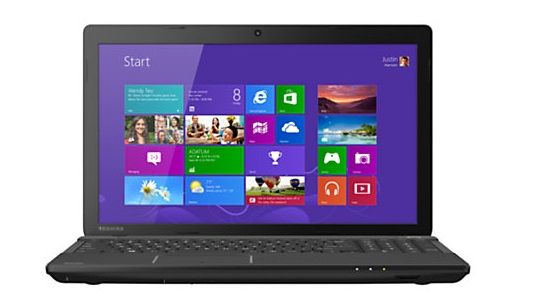 This 5.3 lbs Toshiba Satellite C55D-A5380 notebook computer also includes a Dual-Layer DVD±RW optical drive, Wi-Fi 802.11b/g/n access, 1 superspeed USB 3.0 port & 2 standard USB 2.0 port, Ethernet LAN for internet networking, HDMI output and VGA port, DTS Sound audio system, built-in High Def webcam and digital mic, and multimedia memory card slot. This C55D-A5380 Toshiba Satellite laptop runs on a pre-installed Windows 8 64-Bit operating system and powered by a standard-class Lithium-Ion battery pack that last up to 4 hours of normal usage. Market retail sale price costs $290. Unit is available in satin black color with stylish design.
Related Posts